Head of education –
ACCA Middle East
Overview
讲座1:
Why do F5 – F9 CBE exams?
Available On Demand
Duration: 55 minutes
Available On Demand
讲座2:
How to prepare for CBE exams
Date: Wednesday, September 13, 2017
Time: 02:00 PM British Summer Time
Duration: 1 hour
讲座3:
Exam tips and techniques for CBEs
Date: Monday, October 02, 2017
Time: 02:00 PM British Summer Time
Duration: 1 hour
点击左下角"阅读原文"进行以上三个在线讲座报名。
Summary

Join Fazeela Gopalani, head of education – ACCA Middle East, for a webinar on our new F5-F9 computer-based exams.
Fazeela has completed her ACCA exams, is an FCCA, and has taught financial and corporate reporting to students in Dubai.
In these live and interactive sessions, Fazeela will talk about the changing technological and professional landscape, and why – because of these changes – you should consider taking the new CBEs.
If you cant join us live for any of these sessions, please register and well send you a link to watch the webinar on-demand.
Overview
讲座 - 最有效的会计师简历:
The Most Effective CV Framework for Accountants
Date: Friday, September 22, 2017
Time: 01:00 PM British Summer Time
Duration: 1 hour
长按识别二维码,进行此在线讲座报名。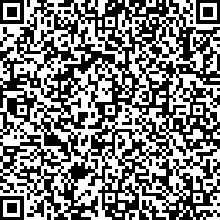 Summary

Free careers webinar - Friday 22 September @ 1pm
In this competitive landscape, the traditional style of CV is simply no longer effective.

To get results, your CV needs to include a clear go-to-market pitch and value proposition, it needs to be optimised for recruitment software and it needs to be heavily focused on outcomes rather than just tasks.
Join The CV & Interview Advisors; international speakers (recently on BBC radio) and thought-leaders on all things related to personal branding, self-marketing and finding a new job, for an exclusive webinar on optimising your CV for the 2017 job market.
This 60 minute webinar will provide high-quality information on creating a CV that will really open doors. This live one-hour session is aimed at ACCA students and affiliates, and is much more than a simple top 10 tips session – previous webinars have been described as outstanding and truly inspirational.
In this fast-paced and engaging webinar you will learn:
- How to create a CV at various stages of your career that really works
- How to optimise your CV for Applicant Tracking Systems / recruitment software
- How to transform your CV into a powerful business case using case studies
- How to use marketing principles such as value propositions to drive interviews
- The science and psychology of personal branding and self-marketing
- The things that you should NEVER do on your CV
This is a live webinar with a Q&A session at the end for you to ask any questions.
If you cant join us on the day, please be sure to register and well email you a link to watch it on-demand.